Many vegetable seed packages tell you how far apart you should space, but also when you should "thin" the crops. It's something I've always been bad at. I see a whole bunch of radish tops and I get excited and I don't want to thin them out. I mean, firstly, mother nature doesn't thin them out, so I clearly don't need to.
Also, the idea is that really all I care about is the total amount of radish right? Not exactly that each individual radish is as big as possible, right?
You get this problem in the office as well, and I've been guilty of this in the past. The thinking goes that It's okay to have some low performing folks as long as your total output is higher. It's okay to tolerate mediocrity because the pain and the work and the impact on morale of going thru firing someone or going thru telling someone their performance isn't up to par might not be worth it.
The problem is, when I had many radishes growing in close proximity none of them really matured, they were just some weird radish-like monstrosities.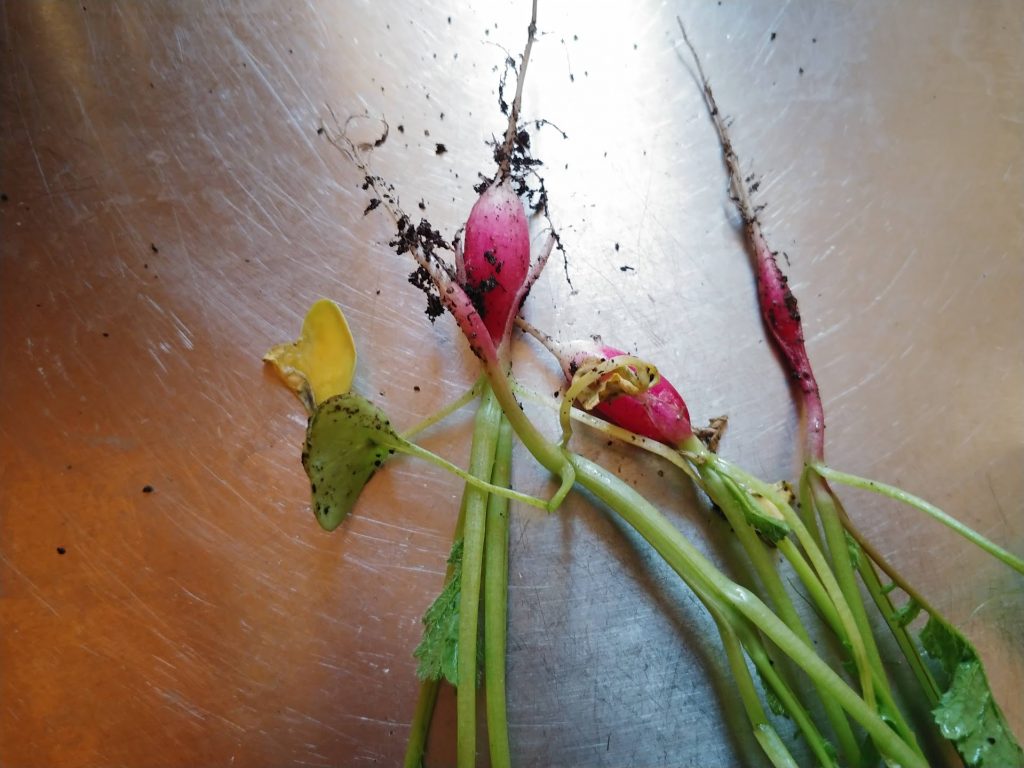 And I'm sure you can figure out with the foreshadowing here, my thesis here is that the same happens in an office. When you start to accept mediocrity, you end up having more and more mediocrity.
It's really tough and really challenging to have all the hard conversations about performance. It's tough to take the time to reflect on why you hired these people, what influenced your decisions that proved to be wrong, what mistakes you made, how you could of better set them up for success. It's really tough to accept that you made a mistake and you need to address it, that you need to then follow thru on firing those people (performance improvement plans rarely, if ever, fix the situation).
I haven't always been able to do that hard work, and it's always easier to see problems when it's not you who has to deal with them, but hiring and firing is the most important thing to an org. It's the one thing you should devote the most resources to.
Who you have on your team is more important than your team's mission or it's strategy. It's more important than how you do things, it's more important than the right leadership. Having the right people will let you improve your strategy, it'll help you tweak your mission. Having the best strategy doesn't matter if you don't have the right people. So start pulling out the bad radishes as soon as possible.